A Players Guide to the Best PayPal Bingo Sites
PayPal is one of the worlds most popular online payment methods. With more and more of us using the e-wallet to make safe online purchases, it's probably no surprise that many bingo operators offer this payment option. With so many sites to choose from, how do you know which ones accept the banking option and out of those, which are the best? That's where we can help! We decided to put together the best sites where you can use this payment method. Why waste your time searching for great bingo sites that accept PayPal, when we can take the hard work away, and you can start having fun right away!
Get a huge welcome bonus at Wink – the UK's best PayPal bingo site!
What's important for you in a bingo site? Is it big bonuses, perhaps a fun and welcoming community, maybe impressive jackpots rate highly for you. Well we'll reveal the top bingo sites that boast all these benefits, along with many more. We'll also look more closely at the payment method itself to help you make a fully informed choice.
3 Recommended Operators
In order to determine the best bingo sites, we took various factors into consideration. In regards to the payment method itself, we rated operators with low minimum deposit and withdrawal limits. We also considered the withdrawal time, only including those with speedy cash-outs. There are some operators who charge customers for using this e-wallet, these were excluded from our list.
Top 3 Bingo Sites that Accept PayPal
wink £55 Exclusive Bonus

Fee free deposits and withdrawals with PayPal

Enhanced welcome bonus with promo code BEST

Play Now
gala £40 Special Welcome Offer

Minimum deposit and withdrawal of just £5 using PayPal

Many exciting promotions with huge jackpot prizes

Play Now
Read the sites' T&C's by clicking "Play Now".
After narrowing the list down by the payment criteria, next we assessed what the bingo site had to offer players. We checked out what bonuses and promotions the sites featured. We also played the games, only including operators with plenty of choice and variety. We also valued how fun and friendly we found our playing experience. After evaluating all these factors, it was clear that these 3 operators beat the competition hands down.
How it Works
If you've ever used PayPal for online shopping, then you'll no doubt be familiar with how the payment method works. The system allows you to make safe and secure online payments, without having to reveal your bank account or credit card details. You link your bank account or card to your PayPal account and whenever you make a payment using the online wallet, the funds are instantly debited from your nominated account. Using this payment method keeps your banking information strictly protected. The company will never reveal your banking details to whoever you are making a payment to.
Using the e-wallet to play online bingo is very simple. As with any payment method used to make a deposit, you need to go to the cashier on your chosen bingo site. Then you select the payment method and the amount you want to deposit. The process is very quick compared to entering all your credit or debit card details. The only information you will need to enter in order to process your deposit are your PayPal username and password. Your bingo account will be instantly credited and you can start playing straight away. To take advantage of the huge welcome bonuses available at our top 3 bingo sites, you will need to deposit £10. However, it's useful to know that you can make a deposit of as little as £5 at these bingo sites using this payment method, which is handy if you just want to make a small deposit any time in the future. Unlike some other bingo sites, our 3 top recommendations charge no fees for choosing this banking option. The full amount you choose to deposit will be available to play with.

Making a withdrawal through the same payment method is also quick and easy. Once a bingo site has processed and approved any cash out, it can take up to 7 days for your bank or credit card company to apply the funds to your account. However PayPal withdrawals are credited much more speedily. At Wink and Foxy Bingo, the funds will appear in your account within 2-3 days. It's even quicker at Gala, with authorised withdrawals being credited instantly. Once again, none of our recommended bingo sites will charge you for withdrawing, however PayPal do charge a small fee for receiving funds, which is 3.4% + 20p. So say for example you withdrew £10, you'd be charged just 54p for the transaction.
Advantages and Disadvantages
Using PayPal at Online Bingo Sites
Safe and secure transactions
Protects your privacy
Fee free transactions
Quick withdrawals
Not accepted by all operators
Perhaps the main advantage of using this payment method at online bingo sites is the extra level of safety and security it provides. The fact that you will never need to enter your bank account or card numbers adds more security to your banking transactions. Your private banking information is strictly protected by the company, and is never revealed to the bingo site you chose to play at. This also protects your anonymity. For some players, there are distinct advantages to avoiding details of online bingo spending appearing on their bank statements, therefore using the e-wallet helps to protect your privacy.
Another pro for this payment method is how quick and easy it is to use. There's no need to enter long card numbers, expiry dates, security codes etc, etc. The only info you need to enter to make a payment is your PayPal username and password. Once you've filled this in, the funds are transferred instantly and you can start playing straight away. Also when it comes to cashing out your winnings, withdrawals are credited much more quickly than other payment methods.
The one major drawback of this payment method, is that it is not available at all bingo sites. Therefore, it can limit your choice of where to play. However, as we've shown in this article, some of the best bingo sites accept this payment method, so you do not have to miss out by using this banking option.
Is This Payment Method Safe?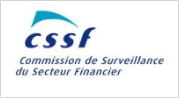 Yes, it is undoubtedly one of the safest methods available to use at online bingo sites, and indeed for making any online payments. You never need to disclose your bank account details or your credit card information, so it adds an extra layer of security, protecting you further from becoming a victim of fraud. The company protects your information using the best technology available, ensuring your transactions and your personal information are always secure. Any personal information you supply to the company is encrypted using 128-bit Secure Sockets Layer (SSL) protocol. This is the highest level of technical security available. As the market leader in safe online payments, the company also invests greatly in developing new technology to detect and prevent fraud, ensuring their customers get the maximum protection.
When it comes to licensing and regulation, as an international company, they are subject to rules and laws for each country they operate in. The company holds a Luxembourg banking licence which enables them to operate in Europe. As such, they are subject to strict supervision and regulation from Luxembourg's banking supervisory authority, the Commission de Surveillance du Secteur Financier (CSSF). This independent regulation again testifies to the safety of using the payment method.
General Info about the Company

Founded in Palo Alto California in 1998 by Peter Thiel and Max Levchin, the company was originally called Confinity. The business had its stock market launch in February 2002, which saw the value of its stock increase more than 54% in its first day as a public company. PayPal became a very popular payment method on auction site eBay, so much so that eBay Inc acquired the company in October 2002.
Since its launch, the payment method has been embraced by consumers and has built in popularity and availability. In fact, the company now operates in over 200 countries and 26 currencies, making it the worlds largest internet payment business. By July 2014, the company had over 152 million active accounts. In September, eBay announced that PayPal would become an independent company the following year.
How to Recognise and Avoid Scams
Tips for Avoiding PayPal Scams
Genuine emails will address you by name
Never disclose your password
Do not access your account from a link in an email
Send any phishing emails to the company for investigation
Check the official website for the latest info on scams
Although PayPal is a very safe and secure payment method, inevitably, as with most other payment methods, there are some scams that affect this payment option. Probably the most common of these is phishing. This is where emails are sent from what appears to be a genuine company, yet they are from fraudsters. These emails can often include links to fake websites, which ask for your user name, password, banking info etc. Their purpose is to gain private information from customers which will then be used fraudulently.
Although these types of scams exist, with a little caution and common sense, you can avoid becoming a victim of fraud. PayPal will always address their customers by name in an email, so if you receive a message with a generic welcome, such as "Dear User" or "Dear Customer", then you can be sure it is not a genuine email from the company. Also, the company will never ask you to divulge your user name or password in an email, so if you are ever asked to supply this information, you can be sure it is from a fake account. You should also avoid clicking on any links sent within an email, and only ever access the website using the actual address in your browser.
The company takes fraud prevention very seriously and invests a lot of time and money in protecting their customers. There is a lot of detailed info on their website about identifying scams and avoiding them. They also request that should you ever receive an email that you suspect to be fraudulent, then you should send it to the company for investigation.
Alternative Payment Methods

We hope you found this article useful. Perhaps after reading this, you're still interested in other methods of depositing and withdrawing. Well the good news is that there are other e-wallets available, such as Skrill and NETeller, which operate in a similar way to PayPal. You may also want to consider using a pre-paid card, such as paysafecard or Ukash. These options provide additional security compared to credit and debit cards, and also protect your privacy, much like using an e-wallet. If you want to find out more about using a pre-paid card to play bingo, then you can check out our dedicated article, where we also reveal the best bingo sites that accept Ukash.